Check out our most popular categories...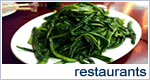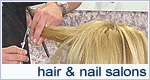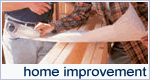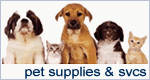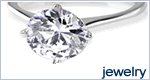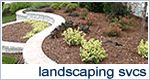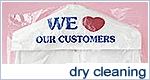 Is the Air Force right for my child?

As a proud parent of a potential member in the U.S. Air Force, you've come to the right place to learn about this exciting time in your son or daughter's life! Entering the Air Force will open the door to numerous opportunities that cannot be experienced elsewhere.
Your child may soon embark on a journey that will be exhilarating, challenging and educational. We understand you're going to have many questions about this decision, and our hope is to answer those questions and address any concerns you may have. Take some time to read the following information about what you and your child can expect of the United States Air Force, then contact your local recruiter with any additional questions you may have.

Benefits

As a member of the Air Force, your child will receive great benefits regardless of the career path. These benefits include great salary, health insurance coverage, retirement packages, covered housing and food expenses and more...
Salary
All Air Force members receive regular pay increases based on their rank and duration of time-in-service. They also receive a yearly cost-of-living increase, a yearly clothing allowance, a monthly food allowance, and will be eligible for tax-free housing. If your son or daughter becomes a healthcare professional, they may receive special incentive pay, substantial annual bonuses, as well as continued educational opportunities.
Healthcare
The Air Force offers great healthcare benefits at competitive insurance rates. As an Air Force member, your child will receive comprehensive medical and dental care, and receive full pay and allowances for any sick days needed. If your son or daughter has a spouse or children of their own, they too may receive medical care at military or civilian facilities for little or no cost.
Retirement
Air Force members are eligible for retirement after 20 years of service – one of the earliest retirements in any field! Another great thing about our retirement plan is that it doesn't require payroll deductions from a person's salary while on active duty.
Housing
Enlisted Airmen live in dormitories located on base. If they're married, they have the option to live in on-base housing/apartments; their living expenses (including utilities and maintenance) are covered by the Air Force. If they decide to live off base, they receive a monthly tax-free housing allowance based on their rank and geographic location.
Food Allowances
The Air Force will give your child a food allowance. Single enlisted Airmen are eligible to receive "Rations in Kind" meal accounts allowing them to eat as many as four meals a day for free in the on-base dining facility, which provides a nice variety of "home-cooked" meals, as well as fast food options. Regardless of career path, your child will also be able to shop at the tax-free on-base grocery and department stores.

Educational opportunities

Whether your child is right out of high school or has completed college or postgraduate studies, there are many opportunities to help expand their skills and knowledge with unique programs tailored to their specific career path. In addition, the Air Force offers numerous tuition assistance plans.
Enlisted Education
The education Air Force members receive goes far beyond career training. Our goal is to provide them with programs that will help them reach their goals and tap into their ultimate potential.

Community College of the Air Force
Those who enlist in the Air Force are automatically enrolled in the Community College of the Air Force, America 's largest community college. They can choose from five areas of specialty to work toward their associate's degree.

Financial Programs
Airmen can also receive financial aid through the Air Force Tuition Assistance Program, The Montgomery G.I. Bill and College Loan Repayment Programs. The Air Force ROTC program is another way your child can earn partial or full scholarships during high school or college. Other options include the Airman Education and Commissioning Program (AECP), Scholarship for Outstanding Airman to ROTC (SOAR), Professional Officers Course-Early Release Program (POC-ERP), and the Airmen Scholarship and Commissioning Program (ASCP).

Technical Training
After your child completes Air Force Basic Training, they will be enrolled in Technical School where they will learn in more detail about their chosen area of study from highly skilled instructors.

Officer Education
If your child becomes an Air Force officer, he or she likely will want to participate in some type of continuing education or ongoing training. Officers can advance their career with a master's degree or Ph.D. in one of more than 20 areas of specialization.

For those who decide to step out of their personal areas of interest and focus on becoming a better leader, we offer the Squadron Officer School . Perhaps they want to continue technical training; they can apply to Air Force Institute of Technology. The possibilities for furthering education while in the Air Force are truly endless. The Air Force Tuition Assistance Program, The Montgomery G.I. Bill and the Air Force Technical Degree Sponsorship Program were all designed to financially aid those who may need it.

Healthcare Education
As a healthcare professional in the Air Force, your child will have the utmost support in continuing his or her education in the form of assistance with training and funding. They'll also have the option to mentor others in their specified field and participate in humanitarian efforts around the world!

There are various programs designed to help aid a person's continuing education in the healthcare field, including the Air Force Health Professions Scholarship Program.

Keeping in touch

Many parents have concerns about their children being away for an extended period of time. We understand that and know how important it is to keep in touch with loved ones. During BMT your son or daughter may need encouragement. They'll have opportunities to phone home as well as receive mail from family and friends.
No matter where they're stationed after basic training, there's always some form of communication
available – phone, e-mail, instant messaging, etc., not to mention 30 days vacation with pay each
year and depending on location, an opportunity to fly on an Air Force aircraft to come home for a visit.

*For more information, speak with the Air Force recruiter in your school or contact your local recruitment office:
Air Force Recruiting
2408 N. State Rd. 7 #A
Margate, FL 33063
954-977-8723